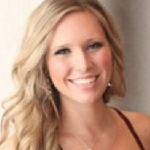 Meghan Savoie will be the friendly face that you see at your next cleaning and checkup appointments. Meghan has always aspired to be a Dental Hygienist and fulfilled her dream when she graduated with honours from the Dental Hygiene program at Niagara College in 2014. Meghan is very passionate about helping people be proud of their own smile, and is devoted to working together with every patient to achieve all of their oral health wants and needs.
Meghan has a passion for learning and therefore continually strives to keep up to date in her profession through continued education so she can always provide clear recommendations and accurate answers to her patient's questions.
In her free time, Meghan enjoys listening to country music, playing baseball, and trying out new recipes!