Office Hours:
Mon:10-5 | Tues:10-7 | Wed: 10-7 | Thur: 10-7 | Fri: closed | Sat:9-3 | Sun: closed
About Us with all team members
Dr. Sara Razmavar – your Scarborough dentist, and Associates
Proudly serving Scarborough families, as well as West Hill, Port Union, Highland Creek, Pickering, Woburn, Morningside, Guildwood and Rouge Valley communities. New Patients are always welcome!
Dr. Sara Razmavar, DDS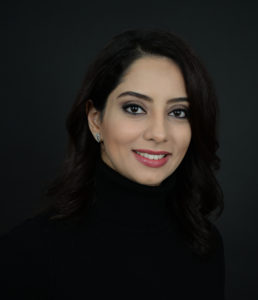 Dr. Sara Razmavar has successfully obtained her credentials as an international dental surgeon in 3 countries: Canada, Oman and Iran. She received her Doctor of dental surgery in 2010 with honors from the renowned National Dental School of Iran and practiced as a general dentist in her home land for 2 years. While practicing she became a Research Fellow of institute of Dental Science and issued numbers of papers in international journals. In 2012, she moved to Oman and ranked first in the equivalency exam which made her to practice in the prestigious Advanced Dental Clinic. In 2014, she moved to Canada and successfully completed NDEB equivalency process in first attempt and got her license as a general dentist. Having different publications in international journals and Showing a great interest in education, she became a clinical instructor at University of Toronto.
Dr. Sara always makes sure to keep her patients' best interests in mind by investing her time and staying up-to-date with the latest techniques that dentistry has to offer. She focuses on constantly growing her knowledge and skills in all aspects of dentistry including but not limited to Implant dentistry, Esthetic and restorative dentistry, Invisalign (invisible braces), Root Canal Therapy and Pediatric dentistry. In 2017, Dr. Sara became a Fellow of the International Congress of Oral Implantologists, marking her achievements in Implant dentistry. She is also a proud member of Royal College of Dental Surgeons of Ontario, Ontario Dental Association and Academy of General Dentistry.
Dr. Sara enjoys helping people. She treats all patients including government assistance patients and patients with disabilities. Her positive social sentiment is not only limited to dentistry. She is also the board member of Mental Health committee in the Iranian Women's Organization of Ontario (IWOO) where she can give back to the women of her community.
Beside her dental career, Dr.Razmavar enjoys different fields of arts including performing arts. She and her husband love to spend time with their family and friends. She also maintains a healthy lifestyle by swimming and workout on a regular basis.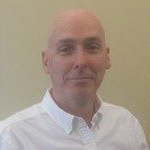 Dr. Douris graduated from the University of Toronto in 1992 with honors with a Bachelor of Science in Chemistry. He also received his Certificate in Intravenous Sedation from the University of Southern California.
Dr. Douris believes strongly in updating his skills and knowledge and has received many awards and certificates. These certificates and awards have contributed to his ability to provide specific services to his patients in the areas of endodontics, implants and complete and full mouth rehabilitation and construction.
When not providing dental treatment, Dr. Douris spends great amounts of time weekly giving back to the communities that have given so much to him. He proudly serves as a Board Director for THE CHILD EXPERIENCE. A non-profit organization providing day camps in under serviced neighborhoods.
Another organization to which Dr. Douris spends a great deal of time volunteering at is Global Medic. This is an organization that provides emergency relief to those affected by natural disasters and complex emergencies.
If you can't find Dr. Douris, and he is not at the office or volunteering, then you can find him on a golf course, playing tennis, or cycling!
Hengameh, Dental Hygienist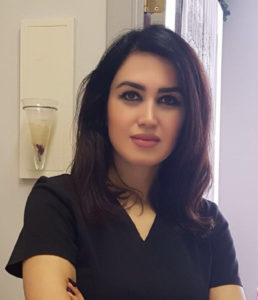 Hengameh obtained a university degree in physical education in sports and nutrition in 2004. She then studies dental assistance and graduated from Everest college to start her career in the dental field from 2013. After realizing her passion for dentistry, she went on to complete her dental hygiene school in 2016. She started working at Highland Creek Dental since 2017 and has a special interest in providing periodontal treatment.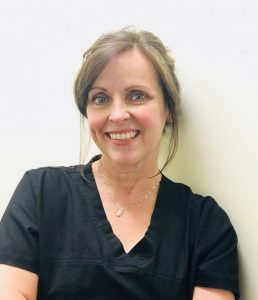 Jackie is a friendly face, that you will be greeted by and called into the treatment room, at Highland Creek Dental Office. She is Dr. Sara's right hand!
Jackie graduated in 1987 at Durham College in the Dental Assistant Program. She believes a "beautiful smile" will generate happiness and confidence.
Jackie focuses on providing sincere care for the patients, maintaining their comfort, in a calm environment. She understands that gaining knowledge is a life long process and continues to enjoy taking classes.
Why Choose Us?
You will appreciate the warm and friendly manner in which we treat patients. We commit to applying our dental knowledge and skills in a caring and gentle way, so you can feel at ease as we help you attain the smile you desire.
Through excellent preventive, restorative, and cosmetic dentistry, PLUS technologies that make dental visits pleasant, we work with you to achieve a smile that can maximize your personal health and appearance, and raise your self-esteem. Highland Creek Dental is your complete family friendly office, and we can provide a custom solution for your dental needs regardless your age.

Book Appointment
Thank you for taking the time to select your preferred day and time.  Please be advised that all requested times are not firm appointments and will be reviewed by Highland Creek Dental.  We will contact you to schedule an appointment.

Bringing love to your smile!